To strengthen their monetization channels, ABP network has opted to partner with Inuxu which fosters added revenue growth from their ad inventories.
Adgebra has been India's largest multilingual-multimedia native, rich media, and video ads platform. Garnering the trust of thousands of brands and helping them win the trust of millions of digital consumers, Adgebra monetizes ad inventories for 2000+ major publishers in India and it continues to emerge as an innovative and 'atmanirbhar' adtech platform in India. Adgebra's growth charts continue to rise as it has onboarded more and more top-tier publishing networks, expanding its command over various regions in India and also across seas now. Adgebra serves ads to over 500 million users via its network of publishers and is managing 30 billion+ monthly ad serving opportunities.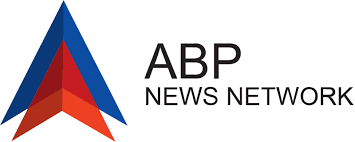 ABP is a leading Media network in India, imparting news in multiple Indian vernacular languages, it ensures maximum content distribution with round-the-clock news distribution amongst all major regions in India. With a massive digital audience of up to 600 million page visits and a monthly audience of 50 million users, ABP news network operates across the web and app in 6 Indian languages — Hindi, English, Marathi, Bengali, Gujarati & Punjabi. The network surpassed some of the major networks in terms of audiences last year.
The Emerging Indian Media Network Partners With Adgebra For Its Proven Ad Capabilities
Adgebra's In-image and video offerings are unique and provide ABP with an opportunity to generate additional ad revenue while keeping the same level of engagement with their Regional language audience and enhanced ad relevance.
Adgebra will monetise ABP's in-image ad inventory with its Rich Media offerings. Operating on AI/ML-driven tech stack, Adgebra helps brands serve custom-made rich media ad creatives to targeted users. Using its proprietary image detection algorithm, Adgebra meticulously focuses on ad relevance by serving the right category ad for the right image content thereby reducing ad delivery spillage. This earns the brands accurate advertising value and greatly minimizes the uncalled-for ad expenses, 'per impression costs' for brands. Adgebra with its customized-innovative creatives promises measurable engagement metrics for brands that reside between impressions and clicks. Adgebra exhibits a distinct market positioning providing vital added performance metrics, 'ad engagement' along with the industry's typical impressions, clicks & CTR.
Adgebra's latest video ad product uses screen viewability along with its intelligent content detection to provide the right video ads to the right audience at the time when the audience is most receptive to ad engagement.
ABP is a giant multilingual content consumption platform in India. Adgebra provides a massive opportunity to influence monetization funnels with regional language supremacy. Adgebra's tech stack is bound to raise the bar for advertisers with our partnership with the ABP Network. It is kind of a Win-Win for every entity in the adtech ecosystem

– Shashikant Anpat, AVP.
100% accuracy in ad translation and delivery is promising for a media network like ABP, which itself is a dominant network in vernacular languages. We believe Adgebra's unique adtech capability in video ads and In-image ads will generate a quality KPI and open newer avenues for rev-gen within our ad ecosystem. Adgebra translates ads in accordance with the demographics of ABP's readers and displays ads in the language users read. This provides the news network to cater to its audience in a more personalized and comprehensible manner.

– Amit Qazi, ABP network
Publishers are looking for newer avenues for monetization without jeopardizing the user experience. Adgebra has spearheaded the art of more unique rev-gen opportunities with tech capabilities centred around the localization of ads.
For inquiries reach out to Shashikant Anpat.