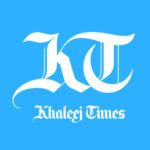 Succeeding in capturing and rooting a strong foot in the Indian adtech market, Adgebra is now internationally accredited as a glocal(Live global, act local) adtech platform. Adgebra has been India's largest indigenous native, rich media, and video advertising platform since 2013. While Adgebra monetizes for Publishers in India, it is commanding a reach of over 500 million users via its network of 2000+ partner publishers managing 30 billion+ monthly ad serving opportunities.
To expand Adgebra's presence in the GCC market, Adgebra has partnered with Khaleej Times, one of UAE's leading English digital news platforms, reaching 15 million+ users on a monthly basis.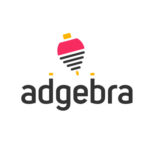 Adgebra's offerings for advertising network in GCC Market-
Adgebra will be monetizing Khaleejtimes's in-image ad inventory with its Rich Media offerings. Operating on AI/ML-driven tech stack, Adgebra helps brands serve custom-made rich media ad creatives to targeted users. Using its proprietary image detection algorithm, Adgebra meticulously focuses on ad-relevancy by serving the right category ad for the right image content thereby reducing ad delivery spillage. This earns the brands the accurate advertising value and greatly minimizes the uncalled-for ad expenses, 'per impression costs' for brands. Adgebra with its customized-innovative creatives promises measurable engagement metrics for brands that reside between impressions and clicks. Adgebra exhibits a distinct market positioning providing vital added performance metrics, 'ad engagement' along with the industry's typical impressions, clicks & CTR.
"We're elated to announce this partnership with GCC's leading publisher like Khaleej Times. The vision of Khaleej Times and Adgebra aligns to empower brands to reach their target audience in a non-intrusive format. Raising the roof, this partnership also marks our entry into the GCC market and makes our services globally available. We envision brands and agencies from the GCC market will reap brand affinity and enhanced visibility with our unique rich media offerings." – Rohit Bagad, CEO and founder of Adgebra. 
Adgebra persists to empower businesses to connect, engage and win the trust of billions of digital consumers, globally. It is a continuous endeavour to build adtech solutions and services that will equip brands to execute digital campaigns reaching target consumers with intelligent ad creatives, at moments when consumers are most receptive to receiving communication from the media.
Contact Rohit Bagad for Adgebra's unique advertising solutions.